WordPress Development and InBound Marketing
Lansing's oldest web development agency since 1999
Our Focus and Specialty is WordPress development and education
What We Do
We help businesses, organizations and self-employed individuals build a web presence with WordPress. We also boost sales and leads using Inbound Marketing and Sales Funnels.

WordPress Development
We've been building websites since 1999 and now focus on WordPress development.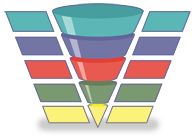 InBound Marketing
We can help you increase leads and build sales using Sales Funnels and Inbound Marketing.

Training
We train and tutor organizations and individuals on how to use WordPress.
Web Design and WordPress Development
Design and development of websites using WordPress.
WebPress Training
We train organizations and individuals to use WordPress.
Search Engine Optimization
In hac habitasse platea dictumst. Vivamus adipiscing fermentum quam volutpat aliquam.
InBound Marketing and Sales Funnels
Generate leads and increase sales with Inbound Marketing and sales funnels.
Content Strategy
Adwords, Google Shopping and PPC Campaigns.
Ecommerce
Complete Ecommerce website developmen.
Recent Work
A sampling of some of our recent projects.
Let's Work Together
Need help? We're here for you! Let us know what your needs are and we can meet with you or dicuss them over the phone.